gModeller Tutorial
Here are some quick tutorial videos on how to use gModeller with Trimble Sketch-Up.
These videos assume you already have a basic knowledge of Trimble Sketch-Ups interface. If you do not, we recommend following a few of their modelling tutorial videos before using gModeller. You can find Sketch-Up tutorials below.

Trimble Sketch-Up Video Tutorials
Tutorial 1: Generating your Trimble SketchUp Model for gModeller
Tutorial 2: How to use the gModeller plugin for Trimble SketchUp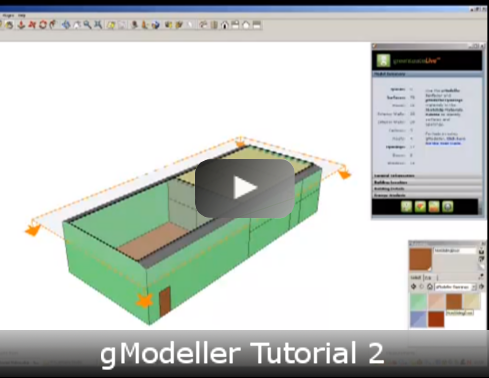 Looking for more?
Download the gModeller User Manual
Download the gModeller to gWorkspace Synchronisation Tutorial
Please don't hesitate to contact us if you require any more information or help regarding gWorkspace or any of our other products.