Products
The world class building toolbox for building professionals
gTools are a suite of affordable, easy to use rapid software tools that enable users to determine what savings and improvements can be made to their buildings in the most cost effective manner developed by GreenspaceLive. gTools are designed to work together with each other and with other leading architectural and energy platforms to provide you with an easy-to-use, straight forward work-flow within your building projects. gTools comprises of the following key modules: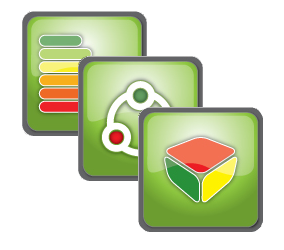 gTools have many key features, such as the ability to auto-surface models, cloud collaboration and import/export of gbXML and IDF models which in turn supports interoperability with many 3D tools and energy analysis engines.
gTools incorporates Cloud collaboration – We use gWorkspace as our cornerstone for building projects, which stores your project files, models and data securely, and also allows any project related files to be centralised and shared between all your relevant stakeholders and employees in each of your building projects.